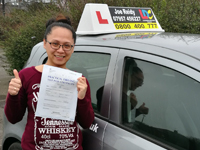 Krizza Manuel
Passed 1st Time
I passed 1st time and I can recommend Joe for being so patient. He's very knowledgeable and he even went out of his way to do extra work to help me. Thank you so much Joe!!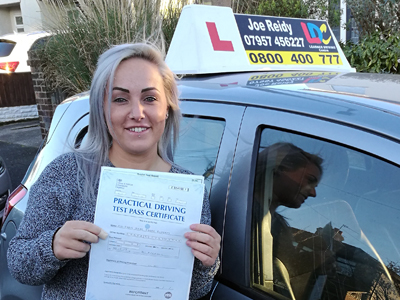 Paris Roberts
I've had a great time learning to drive with Joe. He's very patient and knowledgeable, and the LDC system is fantastic. Thank you so much Joe x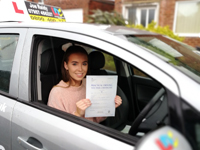 Chloe Hill
Thank you Joe for all your help. I'm delighted to have passed my test! I would recommend you and LDC to anyone!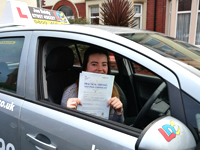 Rachael Sadler
Passed 1st Time
Amazing instructor, boosted my confidence loads, would recommend Joe and LDC to anyone. Thank you!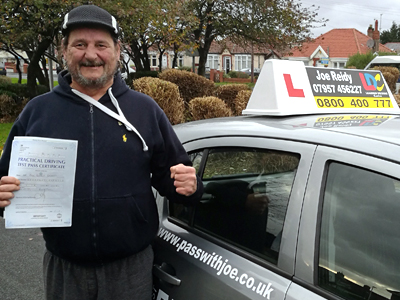 Paul Greaves
Passed 1st Time
I've had a fantastic experience learning to drive with Joe. The LDC system made everything make sense. Joe is a knowledgeable and understanding instructor, who tailored my lessons perfectly!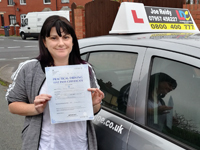 Kelly Curran
Passed 1st Time
Joe has been amazing. Very patient instructor, and I would highly recommend him. After coming to him from another instructor, he made driving enjoyable again. Can't wait for my son to start lessons with him. Thanks Joe!!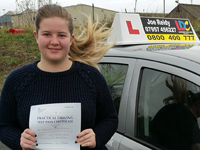 Ashleigh Coventry
Joe has been fantastic. Really patient and explained things really well. Always going out of his way to ensure that I got the best experience. Thanks Joe!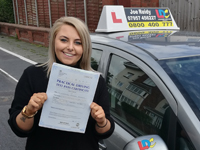 Ali Armstrong
Passed 1st Time
I was so nervous before I started taking driving lessons, but Joe made me feel extremely comfortable and brought my confidence out! Joe gave me lots of positive encouragement on every lesson. Thanks for helping me pass!!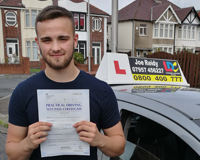 Joe Sharratt
Passed 1st Time
I can't thank Joe enough for all the help he has given me. The lessons were great and easy to follow. I would recommend LDC driving school to anyone.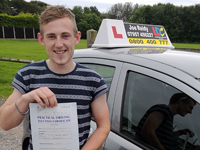 Peter Morrison
Passed 1st Time
Definitely recommend Joe from LDC driving school! Has the patience of a saint, so calm and makes you feel comfortable driving. I have passed first time with Joe and I think that says it all! Once again thank you Joe!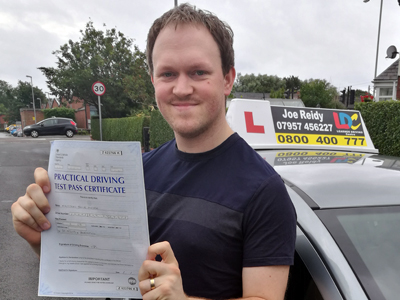 Matthew Porter
Joe was very knowledgeable and he had a calm and relaxed approach. The LDC system is great, videos, books and mock theory tests are all available. Joe knows the priorities to work on, whilst covering everything well.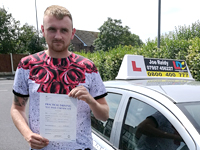 Stephen Judd
After looking at many different driving schools, I decided to contact Joe from LDC. He was fantastic, and easy to talk to. An excellent tutor. I picked up the manoeuvres quickly, and Joe has given me the confidence to drive.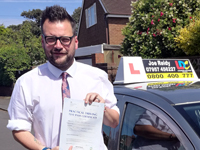 Curtis Jackson
Having not driven for many years, and now being a 'mature' driver, Joe gave me the motivation and knowledge to pass with ease. I can't recommend him highly enough.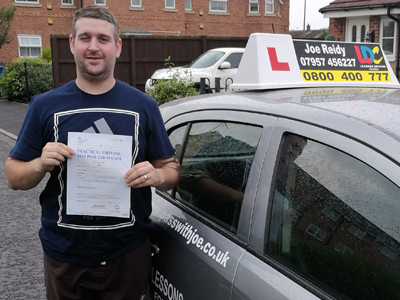 Lee Kilcoyne
I've really enjoyed working with Joe. He put me at ease straight away, which gave me confidence in my driving. The LDC system made everything really straightforward.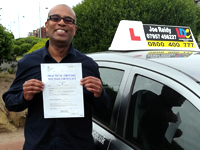 Barry Joseph
Intensive Course Pass
I would thoroughly recommend learning with LDC, and Joe. Excellent instructor, friendly, informative and knowledgeable. Great experience all round!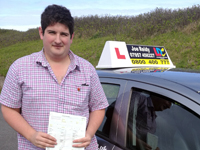 Ashley Gibson
Passed 1st Time
Joe is an excellent teacher and helped me to pass first time with only 2 minors. It has been a great experience, and I would highly recommend him to anyone.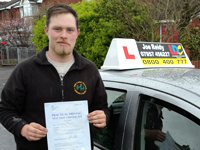 Bradley Larkin
Passed 1st Time
I put off my test for a long time until I met Joe. I had my lessons with him, and had a great time learning with him. I went for my test, and passed 1st time! The help and advice you get from Joe is top! I would definitely recommend LDC driving school to anyone!